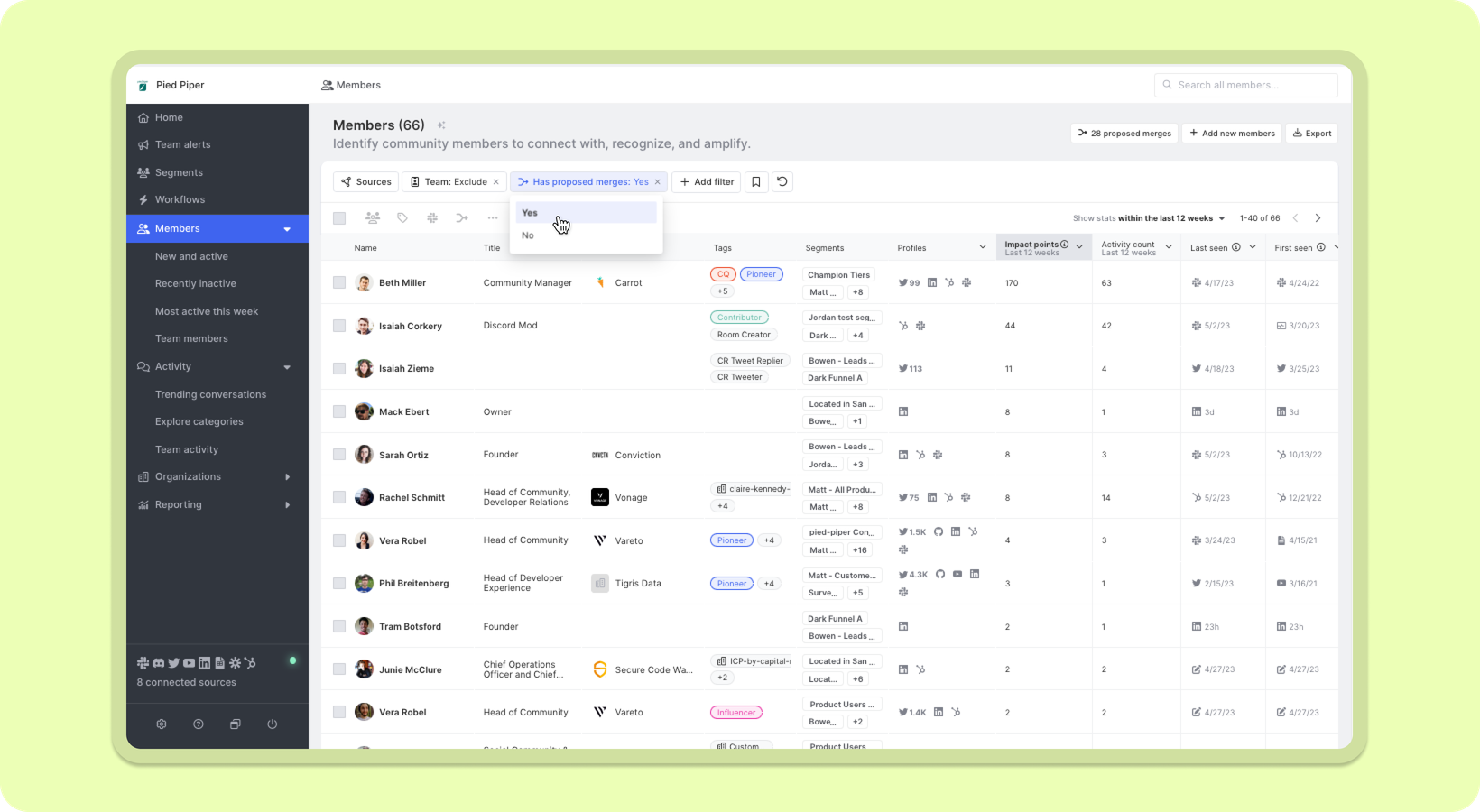 DATE:

AUTHOR:

The Common Room team
Streamlined member merges
DATE:
AUTHOR: The Common Room team
Got a lot of proposed member merges? We've got two updates to help you focus on the most impactful merges to review.
We'll now only propose merges of members who have been active in the last two weeks, so you can prioritize merging members you're likely to interact with.

We've also added a "has proposed merge" filter, so you can find all members with proposed merges. Try this filter out to clean up specific segments or organizations you're focused on.