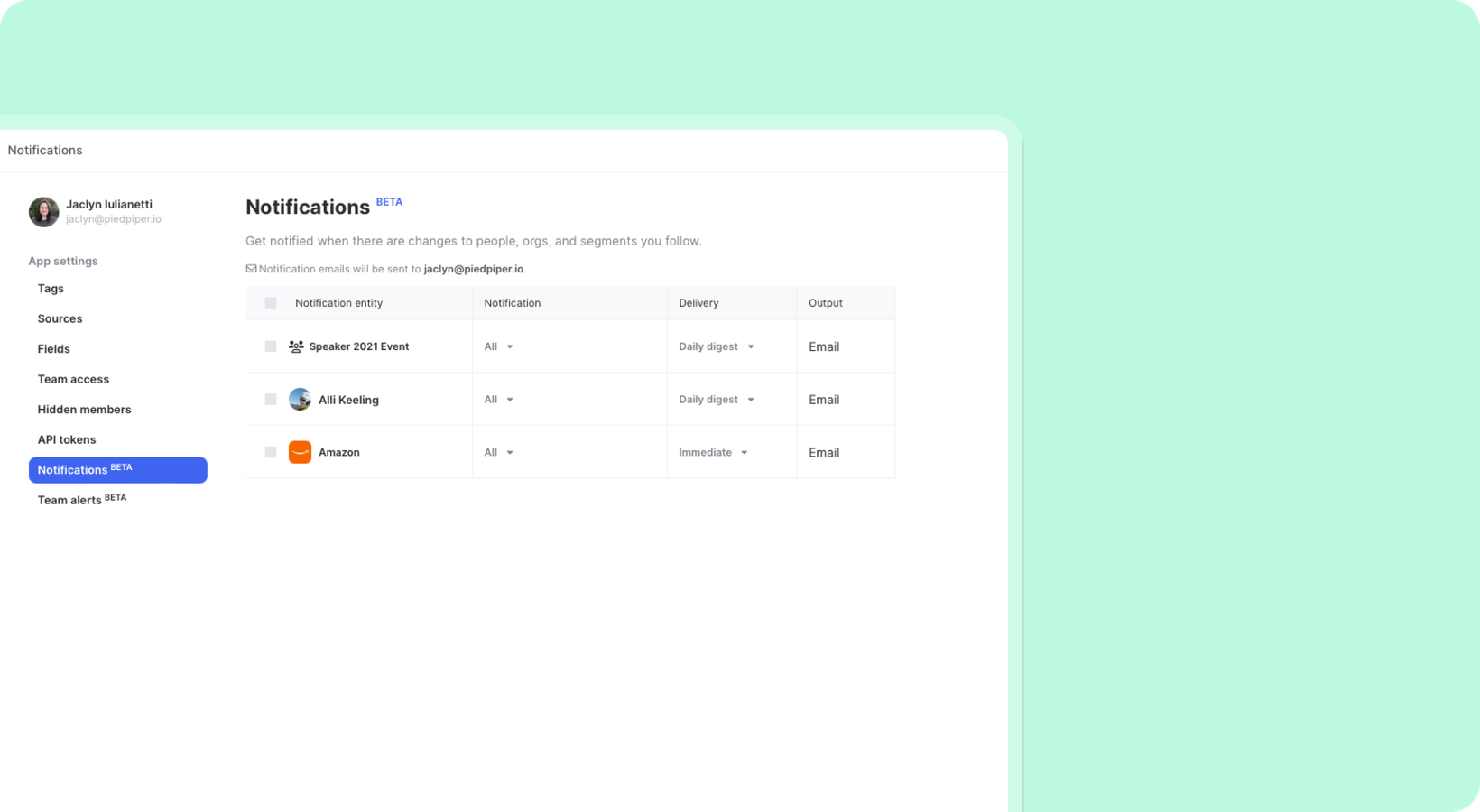 DATE:

AUTHOR:

The Common Room team
Segments
Members
Organizations
Stay on top of what matters most with notifications
DATE:
AUTHOR: The Common Room team
You can now receive notifications via email for members, organizations, and segments that you want to keep an eye on. For example, if you want to ensure an extra-quick response time for a group of VIP community members in a segment, you can turn on notifications for all new activity from any member in that group.
You can configure notifications based on what's most important to you.
For members, you can opt-in to receive notifications for new activities from that member or for team notes posted on the member profile.

Organizations can trigger notifications for new members that join that org in your community, new activity from members of that org, or team notes posted on the organization page.

For segments, you can subscribe to notifications for new team notes posted on the segment, any activity from the members of that segment, member additions or removals from the segment, or any time a status is changed for a member on the segment.
All notifications can be configured to deliver immediately to your email or in a daily wrap-up digest. You can manage these in your Common Room settings page.