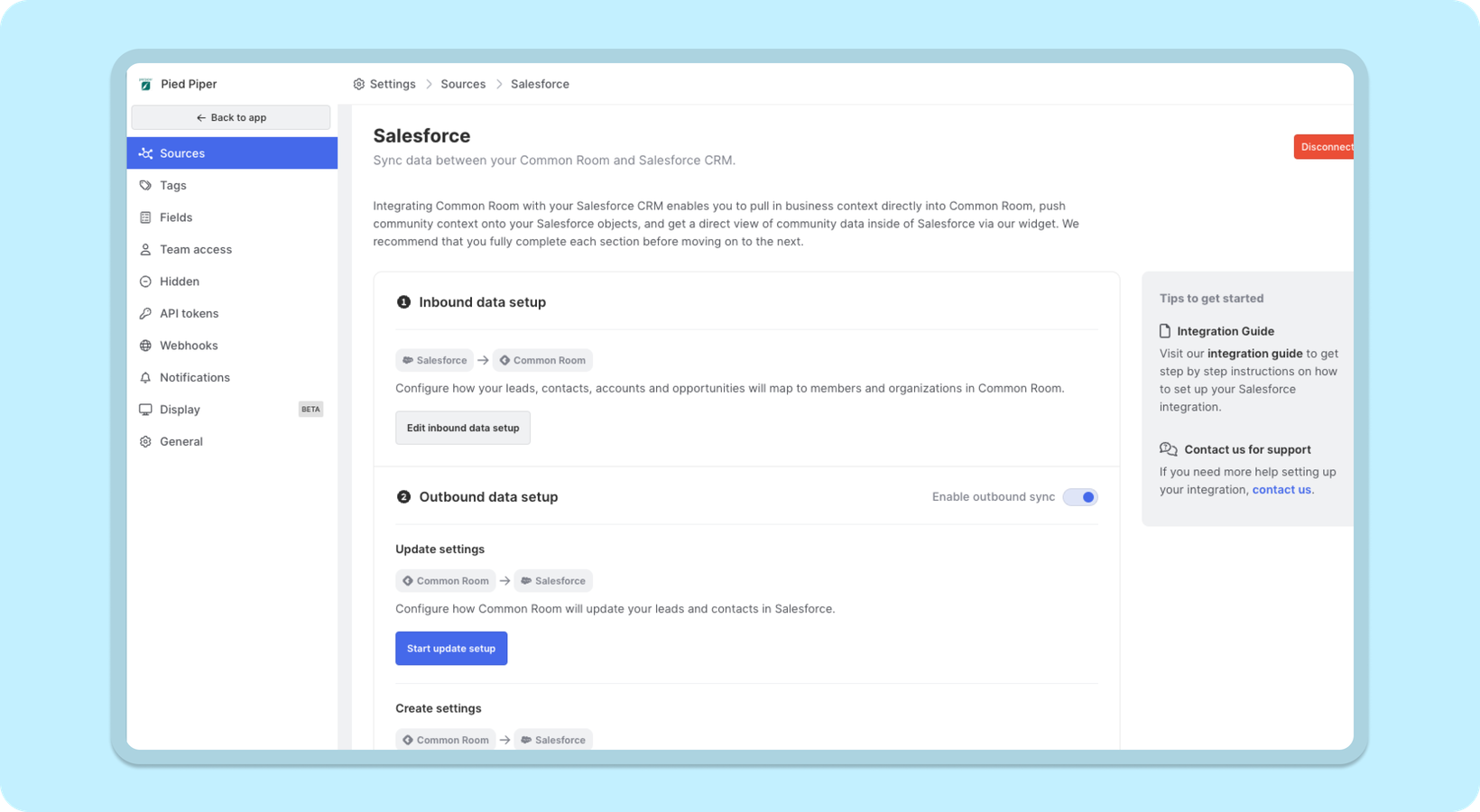 DATE:

AUTHOR:

The Common Room team
Self-serve Salesforce setup
DATE:
AUTHOR: The Common Room team
You read that right! We now offer a fully DIY Salesforce integration.
Connect Salesforce (on your own) and combine user insights across your product and community with customer data to connect the dots to revenue.
In addition to bringing business context like lead status and lifecycle stage into your Room, our integration with Salesforce also allows you to sync data from Common Room to your CRM. This means that your go-to-market team can easily see which leads are already engaged in your community, their impact, and whether or not they are community-qualified leads.
Head over to our docs to get the complete Salesforce integration guide →