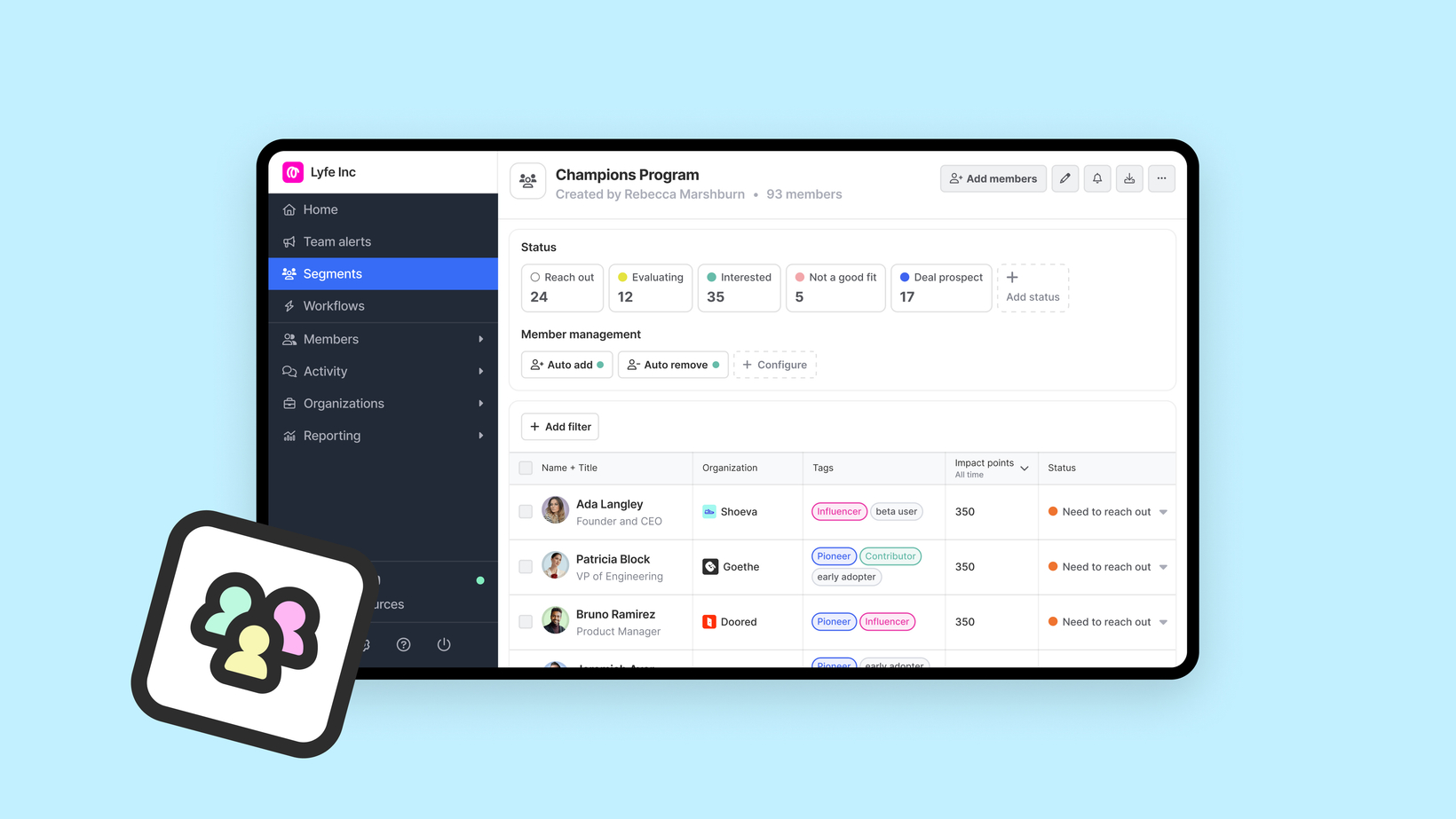 DATE:

AUTHOR:

The Common Room team
Segments With Automated Member Management Beta
DATE:
AUTHOR: The Common Room team
Managing your community members is easier said than done—especially when they're active across different platforms and in different stages of their community user journeys. Segments allow you to collaboratively create and track cohorts of members based on shared attributes, and now, you can automate segments. With Common Room's powerful filters, you can set custom criteria to automatically add members to a segment, remove them, or update their status. Here are some ways we've seen customers use automated segments:
Track community user journeys: Segment users by their impact points and automatically progress them as they become more active in your community.

Find product champion candidates: Auto-add members to your segment that have a certain number of posts, responses, or content created and update their status based on their eligibility.

Plan local meetups: Create segments of users in your most popular cities, and update statuses based on their attendance and participation.
You can configure your member management based on any Common Room filter, including our out-of-the-box persona tags. You can now customize the "influencer" and "contributor" tags based on the signals that matter most to your community.
Why did we build it?
While segments in Common Room have been a valuable tool for users to organize their community into cohorts for more personalized member experiences, maintaining (e.g. add/remove members) and taking actions (e.g. sending a message) has been manual and cumbersome.
How does it work? Where is it in the product?
You can get started with this new feature today under the Segments Tab, either by creating a new segment or opening an existing one, you can easily create automations under the new member management tab.