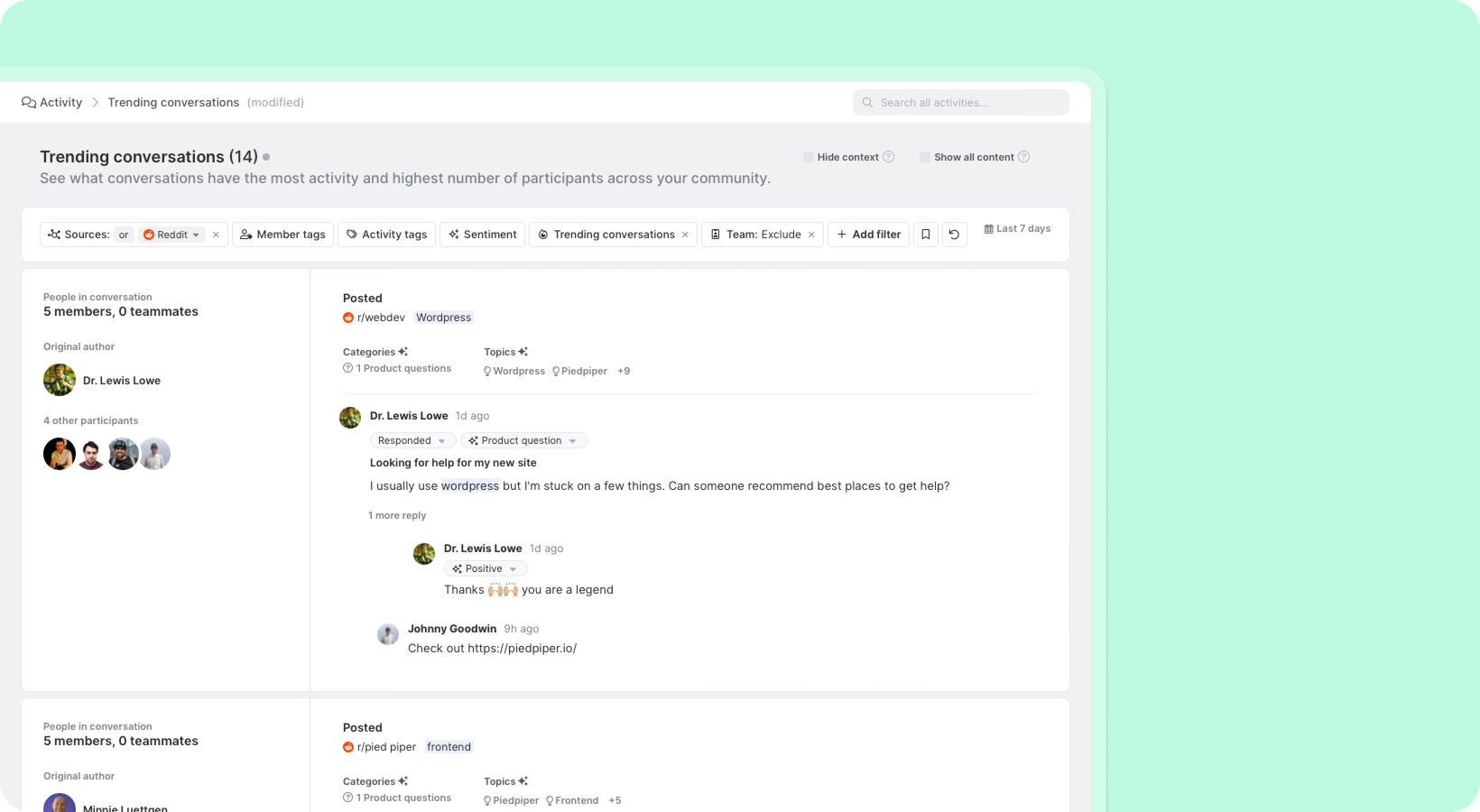 DATE:

AUTHOR:

The Common Room team
Reddit integration: Track the conversations that matter in the subreddits you care about
DATE:
AUTHOR: The Common Room team
Staying up to date with Reddit's sprawling conversations, threads, and subreddits can feel overwhelming, and it's easy to feel like you're missing out on important insights. With our latest Reddit integration, you can pull in all of the relevant activity right into Common Room based on the subreddits and keywords you care about most. This integration is configured by subreddit, and you have the choice to pull in all posts and comments or only those that match custom keywords.
Let's say your Reddit community is active on a subreddit dedicated to your company, r/myawesomecompany, but is also very active on r/webdev.  You can configure the Reddit integration to listen for all posts and comments on r/myawesomecompany and only for mentions of the "myawesomecompany" on r/webdev.  All of these conversations and users will be pulled into Common Room, where our existing intelligence and enrichment will be layered on top. 
You can get started today—our Reddit integration is free for all Common Room users.