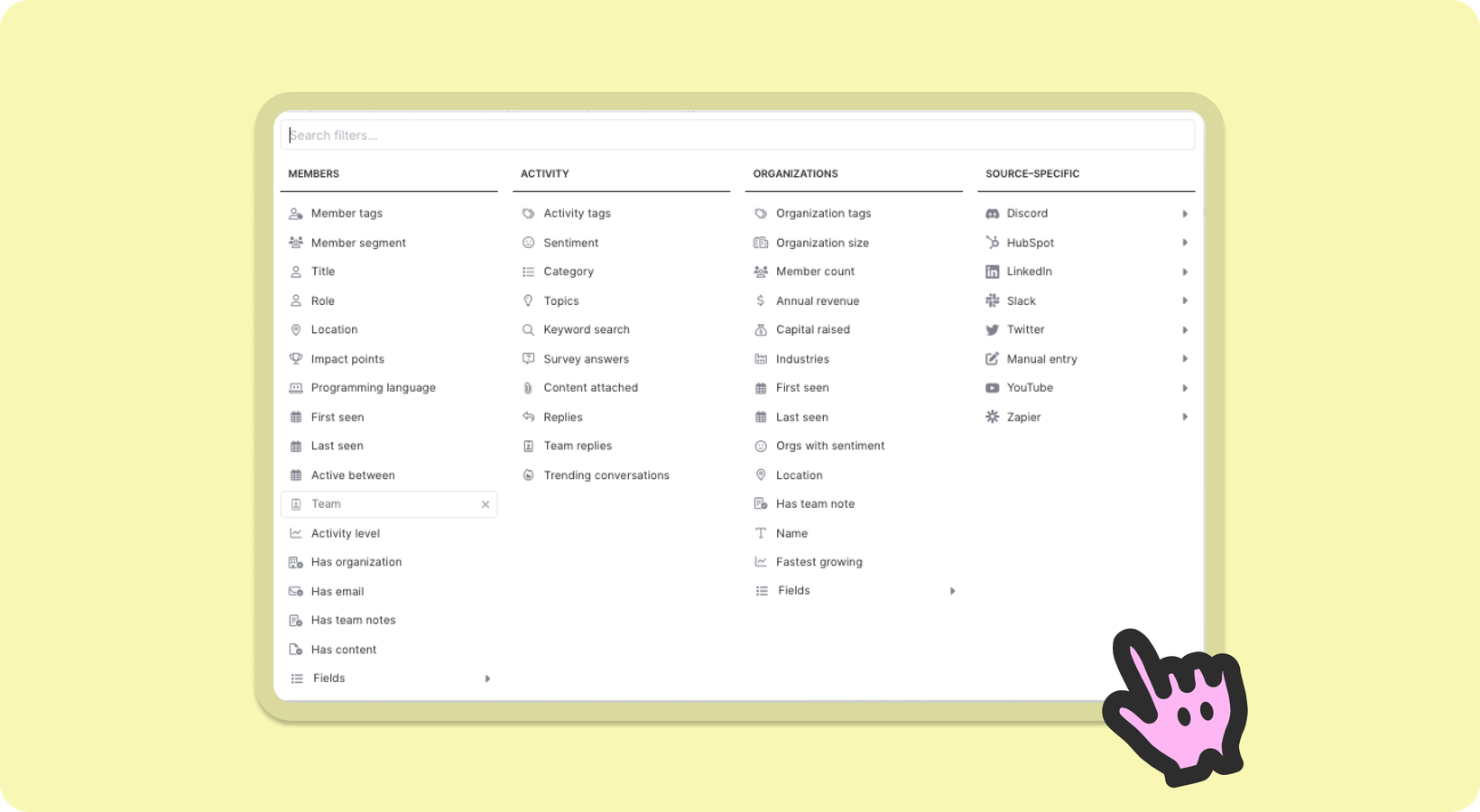 DATE:

AUTHOR:

The Common Room team
Segments
Members
Activity
Organizations
New and improved: Filters
DATE:
AUTHOR: The Common Room team
With our latest update to the member, segment, organization, and activity filters, you can take full control of your data to find exactly what you're looking for. Our new and improved filters let you:
Find members based on their activities or their organization's attributes

Example: Find all members who have mentioned a specific product or event using the activity topics filter.

See activities based on the attributes of the members and organizations that actioned them

Example: See all activities from organizations that have over 1,000 employees using the organization size filter.

Find organizations based on their members' attributes and activities

Example: Get a list of all organizations that have at least one member in your community with "VP" in their title using the member role filter.
Before, complex queries like this had to be executed by dedicated analytics teams. Now, you can easily get access to these powerful insights and data right from Common Room.
This new, powerful filter menu is available on the members, activity, organizations, and segments pages.