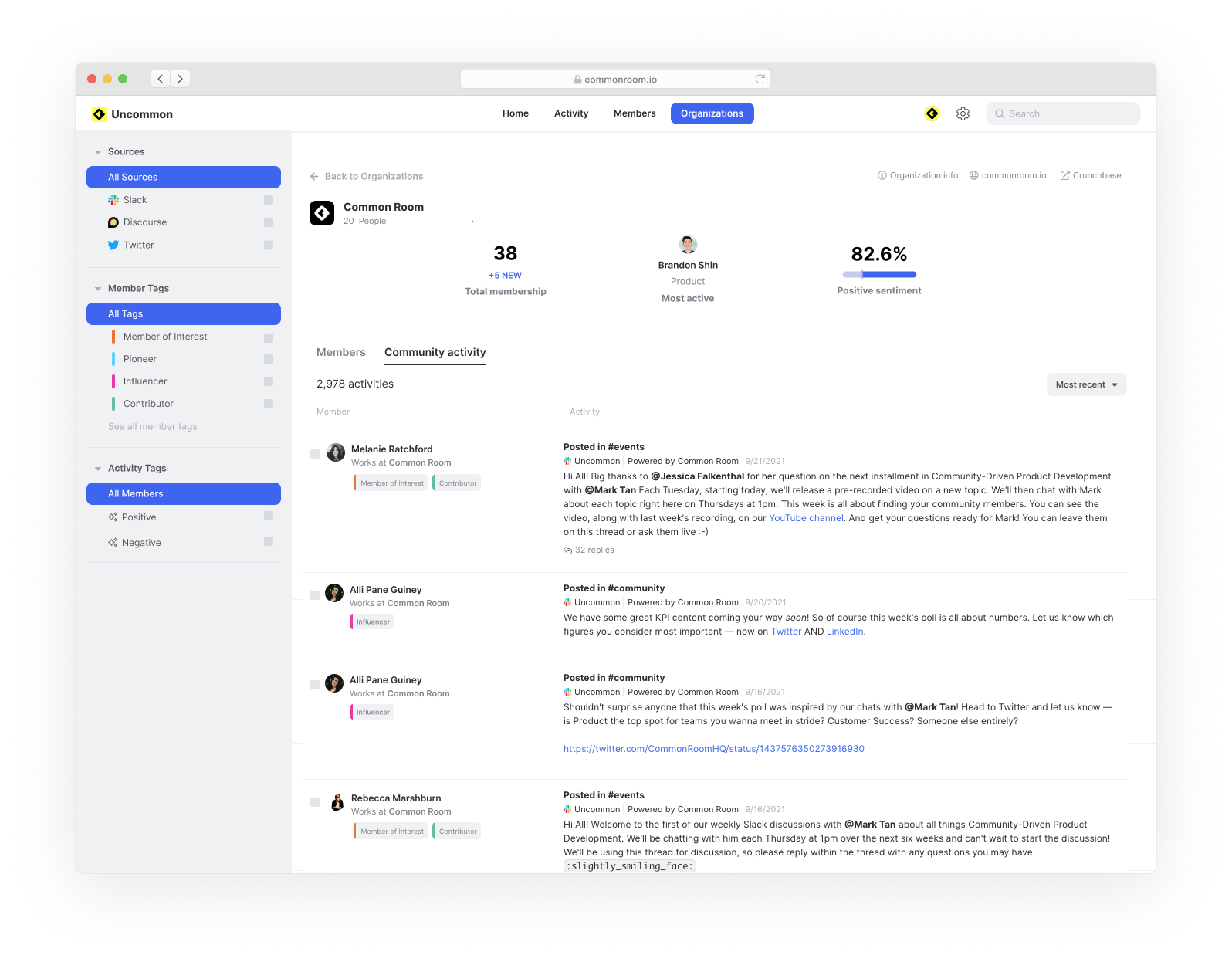 DATE:

AUTHOR:

The Common Room team
More insights on Organizations
DATE:
AUTHOR: The Common Room team
We recently shipped a bundle of improvements to help you better understand how community engagement impacts customer health and revenue. Previously, our Organizations page showed all community members who belonged to a specific account, then you could filter it to find members who fit your exact criteria. Connecting community to customers is one of the areas people get most excited about, so much so that it sparked a bunch of ideas for more things people wanted to see/do. Good news: Many of those use cases are now possible. ✨
How you can use organizations today:
Instantly find potential champions using the "most active user" field

Get a pulse on key accounts by viewing overall sentiment or all community activity related to any organization. You can then filter activity by sentiment to get additional context on what people are saying.

Answer questions like "how many people at [Company X] are in our champions program? Or completed a certification?" by viewing member count for specific tags within any organization
🔮 Plus, you'll soon be able to view internal data like product usage or revenue metrics to get an even more complete view of your community. Let us know if you're interested in trying this out early or if you have other ideas for what you'd like to see.