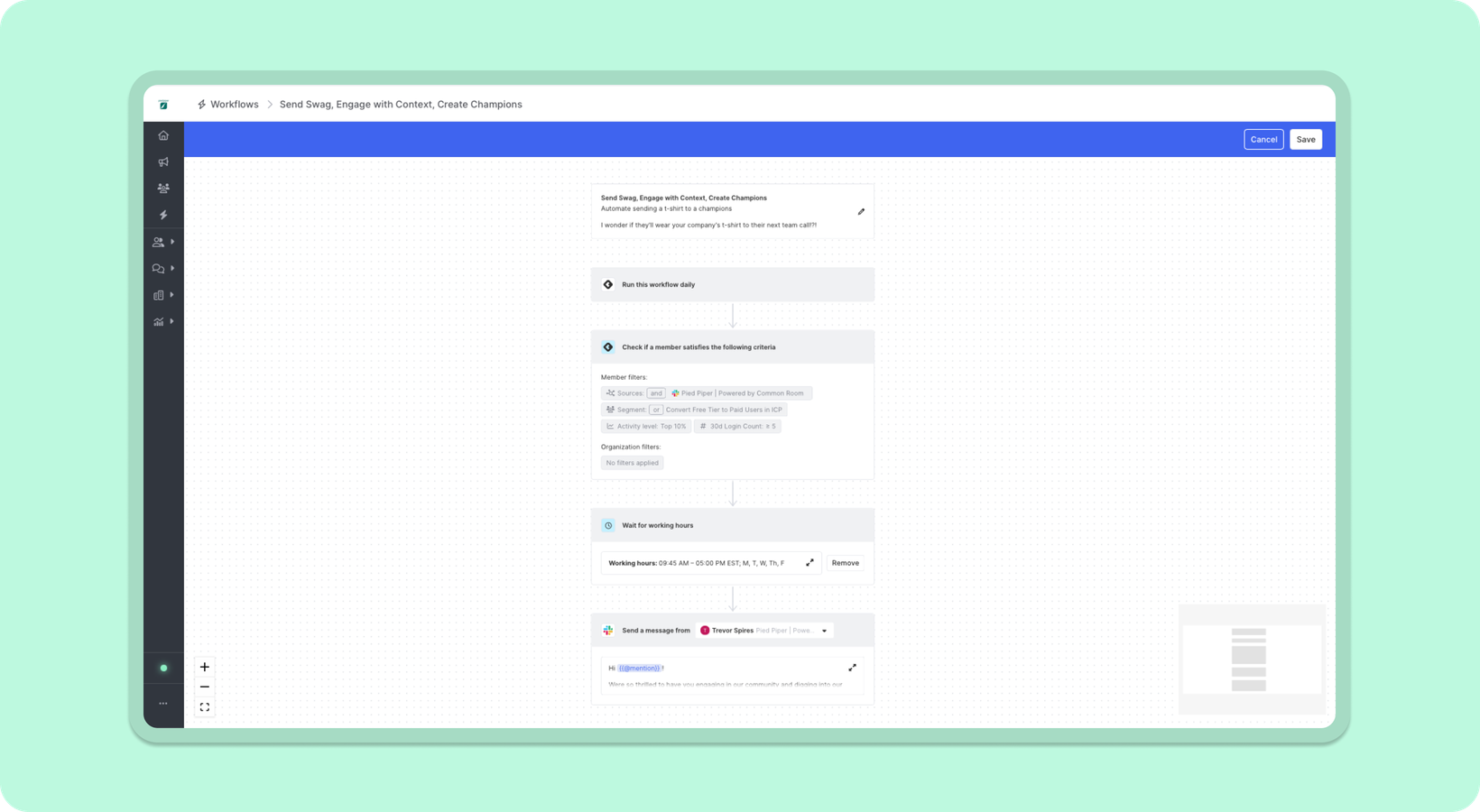 DATE:

AUTHOR:

The Common Room team
DATE:
AUTHOR: The Common Room team
Workflows allow you to automate outreach in your community via Slack and Discord or organize your community by adding tags to members, organizations, and activities. Because you can use various triggers, time delays, and branches when creating a workflow, the set up can get long. We've improved our workflows UI to allow you to zoom in and out and drag the canvas to view different parts of the workflow composer.