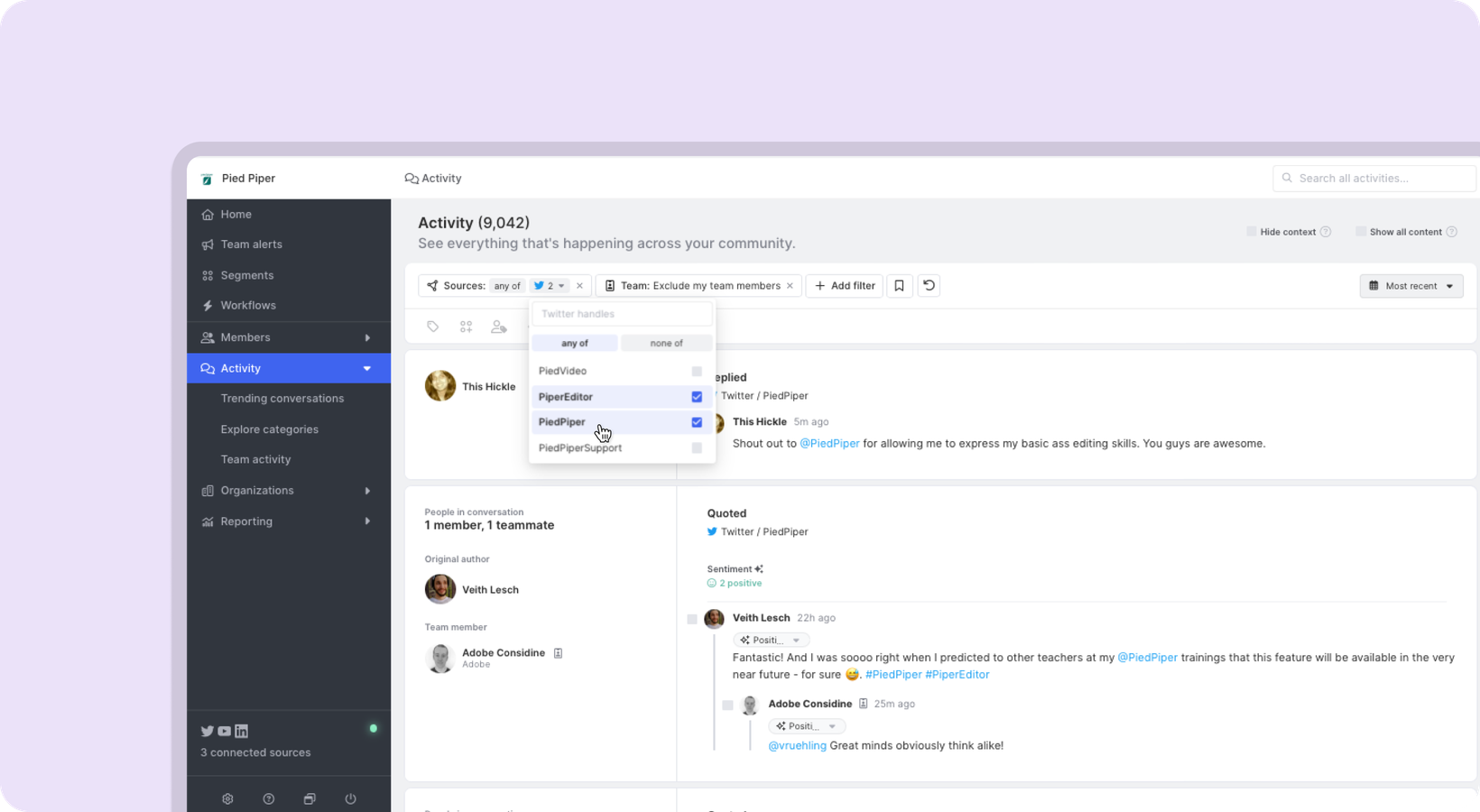 DATE:

AUTHOR:

The Common Room team
Filter by Twitter handles
DATE:
AUTHOR: The Common Room team
For communities that ingest tweets from multiple handles, you can now filter by twitter handle. You can use this new filter on all explorer surfaces (members, organizations, and activities) and reporting.
Note: If you only have one handle that you ingest into Common Room, this filter will not show up for you.