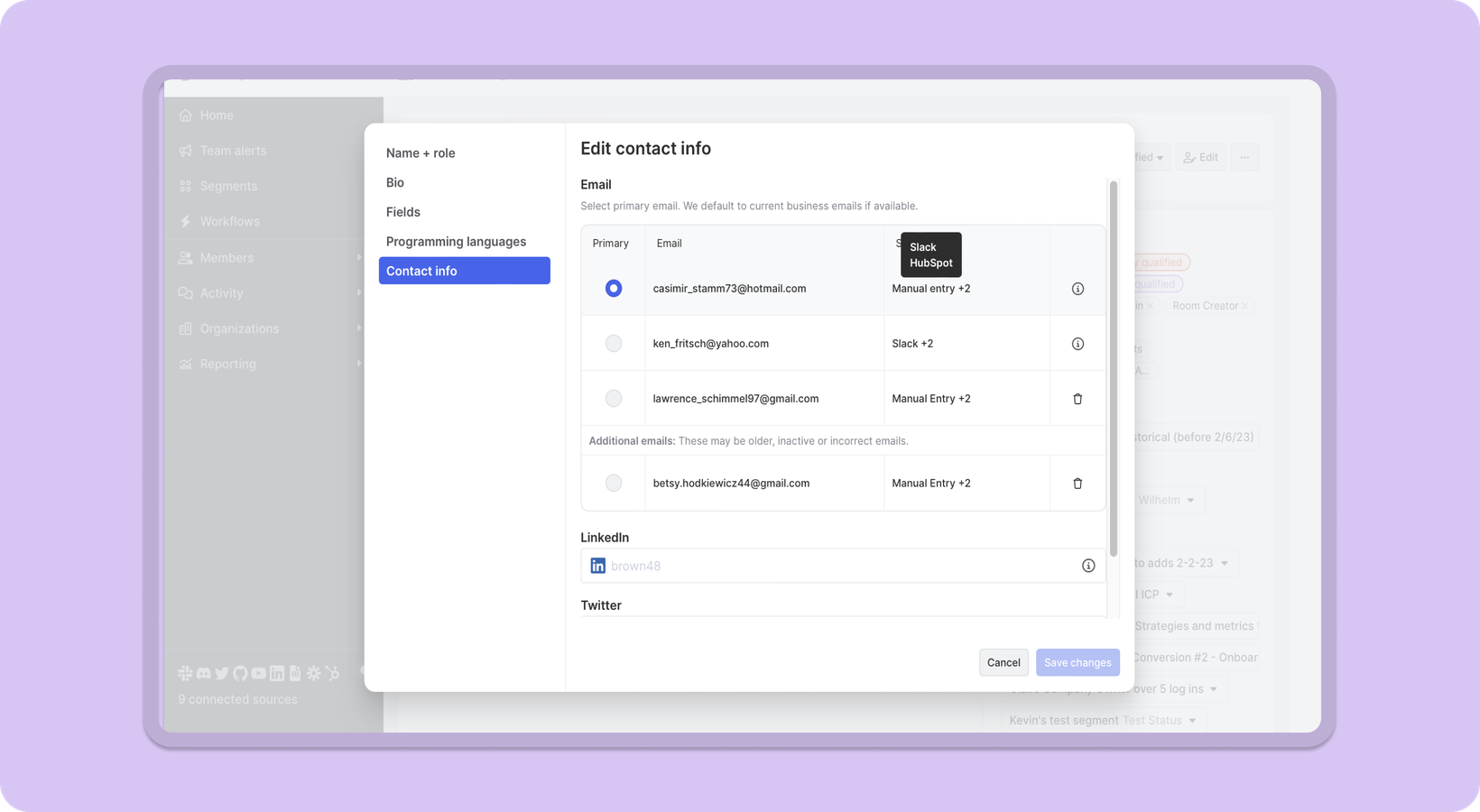 DATE:

AUTHOR:

The Common Room team
Email matching, editing, and prioritization
DATE:
AUTHOR: The Common Room team
Members in Common Room often have more than one email matched to their profile. Sometimes it's a work email, sometimes a personal email, and sometimes an email no longer in use.
With this release, you have more control over the emails associated with any member in your Common Room instance. View matched emails by clicking the email button next to any member. You can also edit contact info to set a primary email, see the sources where emails were identified, and remove emails no longer in use.
And one more thing… we added smart match to sync with emails in your CRM so you can tie community activity to revenue.