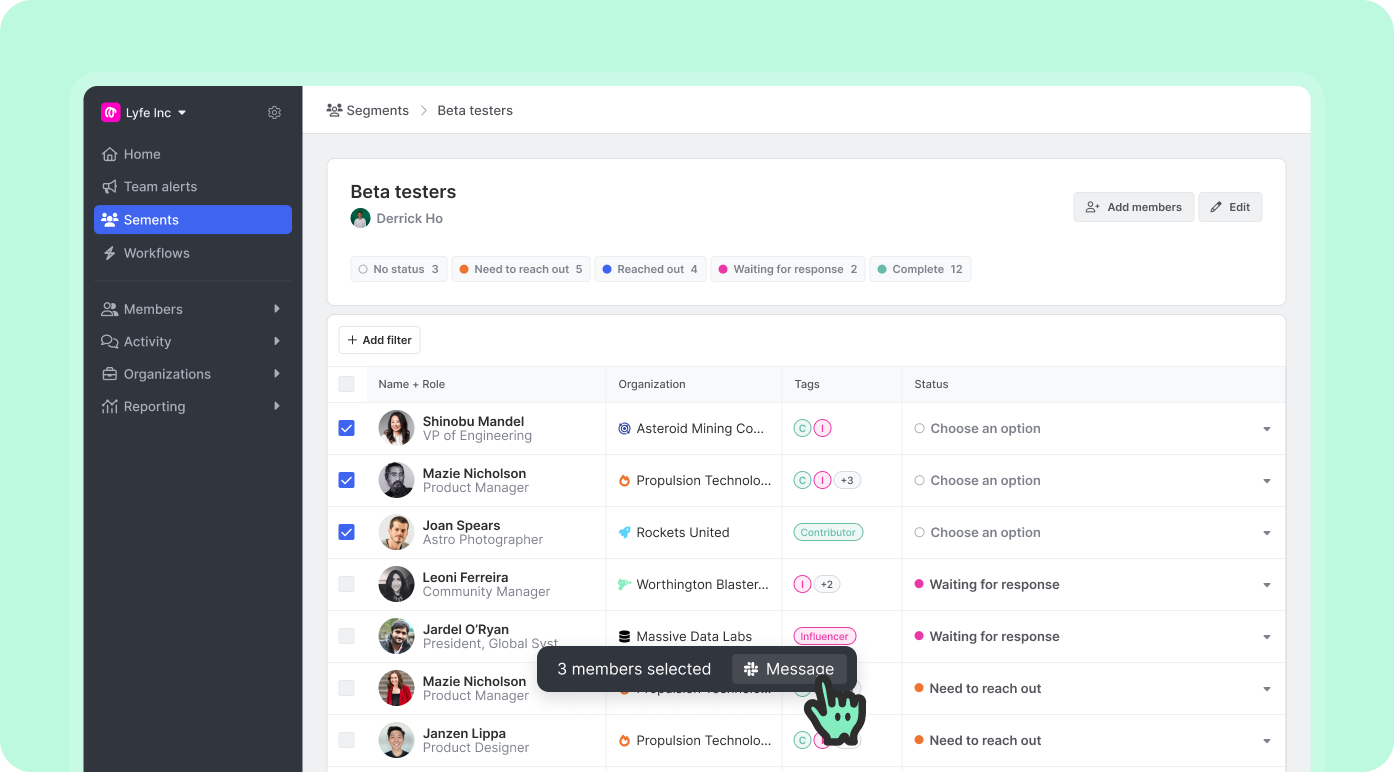 DATE:

AUTHOR:

The Common Room team
DM members directly from Common Room with bulk messaging
DATE:
AUTHOR: The Common Room team
Building meaningful relationships within your community can be a difficult, tedious process, but it is crucial to your community's success. Having a lightweight way to send one-off messages to cohorts of users is a powerful way to scale your engagement. With bulk messaging, you can send messages to members via Slack from any member table, like the members page, segments, organization profiles, or workflows enrollment page. You can also send messages directly from a member's profile. All messages are sent as a DM from your personal account.
Bulk messaging is free for all users. Check out the user guides to learn more.