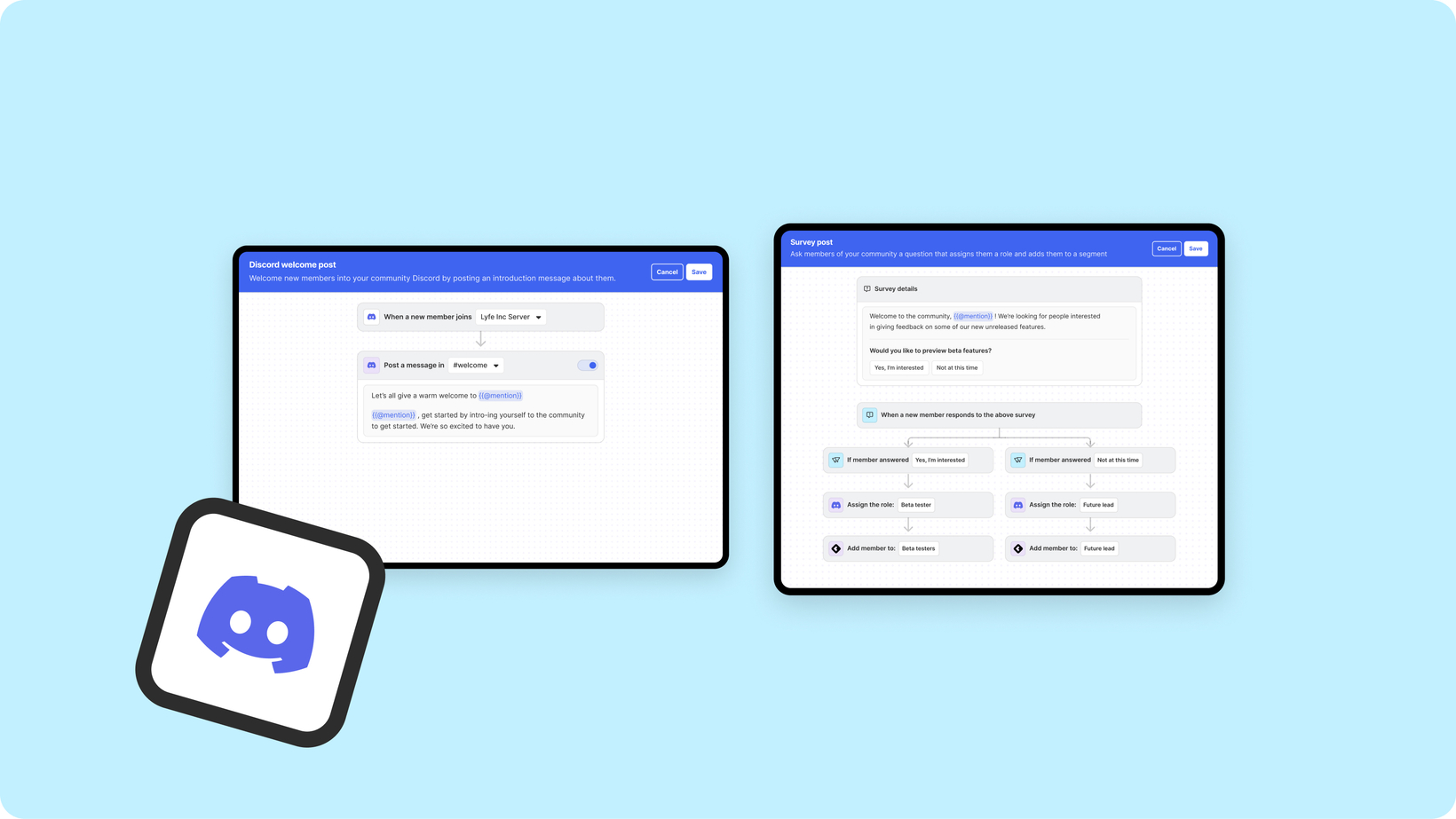 DATE:

AUTHOR:

The Common Room team
DATE:
AUTHOR: The Common Room team
Why did we build it? What customer use cases are we trying to solve?
Discord workflows allow our users to know more about anonymous Discord members, help new members orient themselves on the Discord community, and automate member outreach outside of Slack.
We've added onboarding workflows that allow Community Managers to welcome members to their community and direct them toward interesting channels on the Discord server. Community Managers can also set a survey message in any channel which can then be used to gather information, set Discord roles, and/or segment members. Survey results can also be used to filter members into cohorts for reporting insights and to inform what actions a CM should take.
How does it work? Where is it in the product?
Two new Discord templates have been added to the Workflow section in Common Room. "Onboarding post" is a welcome post while "Discord role assignment" is a survey that can be used to assign discord roles, segment users, or just gather information about members.
Onboarding Message Video Walkthrough
Role Assignment Video Walkthrough