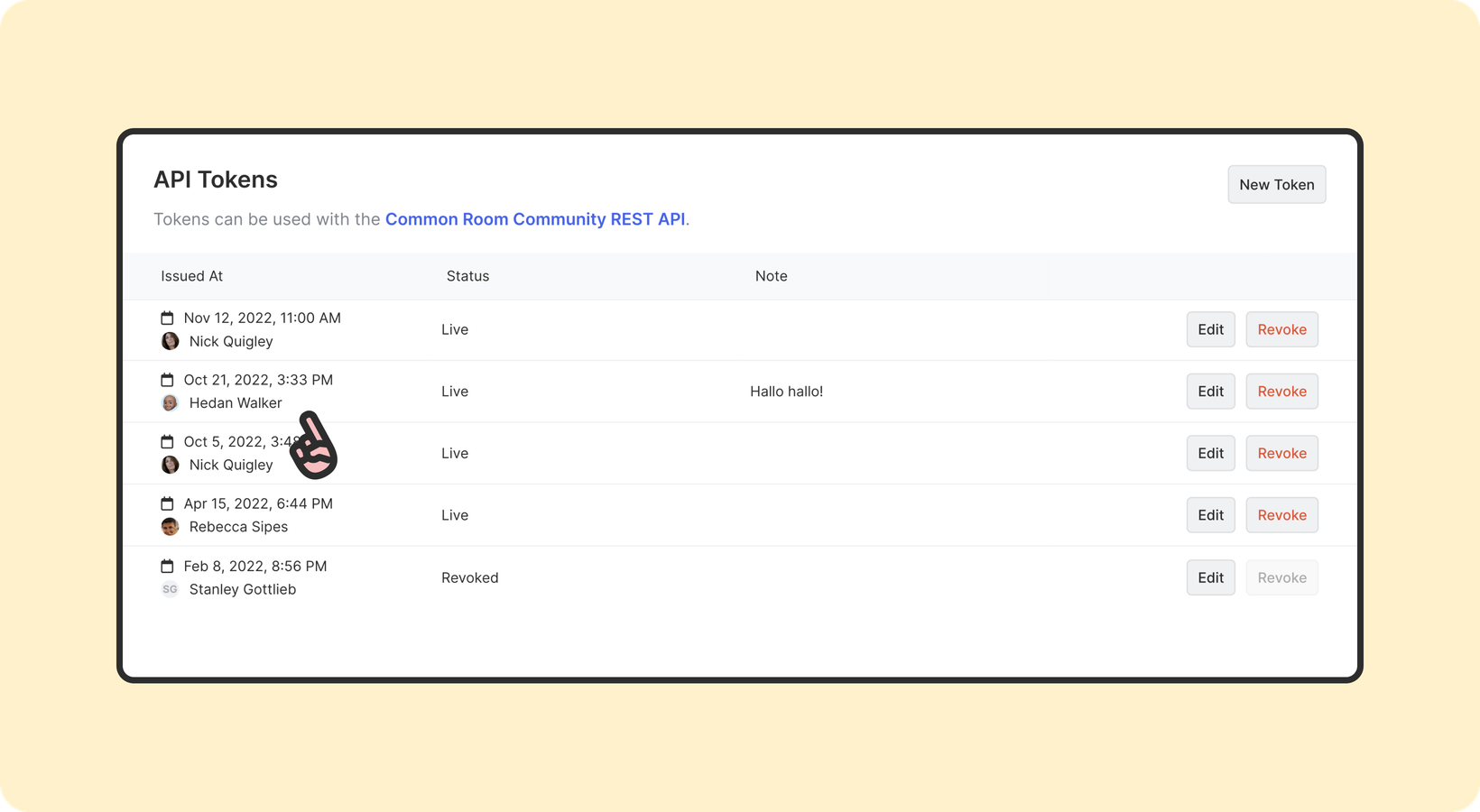 DATE:

AUTHOR:

The Common Room team
API tokens page now includes issuer & note info
DATE:
AUTHOR: The Common Room team
The API tokens page now includes additional information about who issued each token and an optional/editable note about the token.
As users integrate Common Room with additional sources via API, we want to provide users with access to more context and information about the different API keys being used. This allows our users, especially those with a lot of integrations & users, to more effectively manage their API-based integrations with Common Room.
See this update live here: