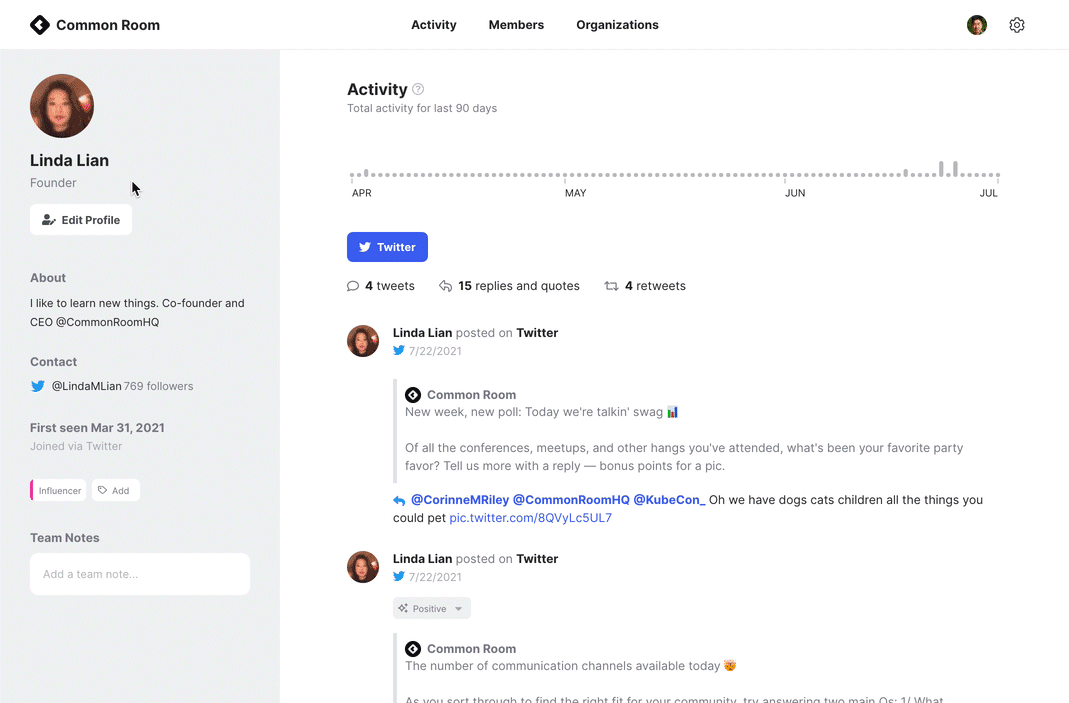 DATE:

AUTHOR:

The Common Room team
DATE:
AUTHOR: The Common Room team
You know your community best. Sometimes you may know about a recent change or have additional information to include in a member's profile so your community data is accurate and up-to-date. Now you can edit member profiles to create an even more complete picture of your community.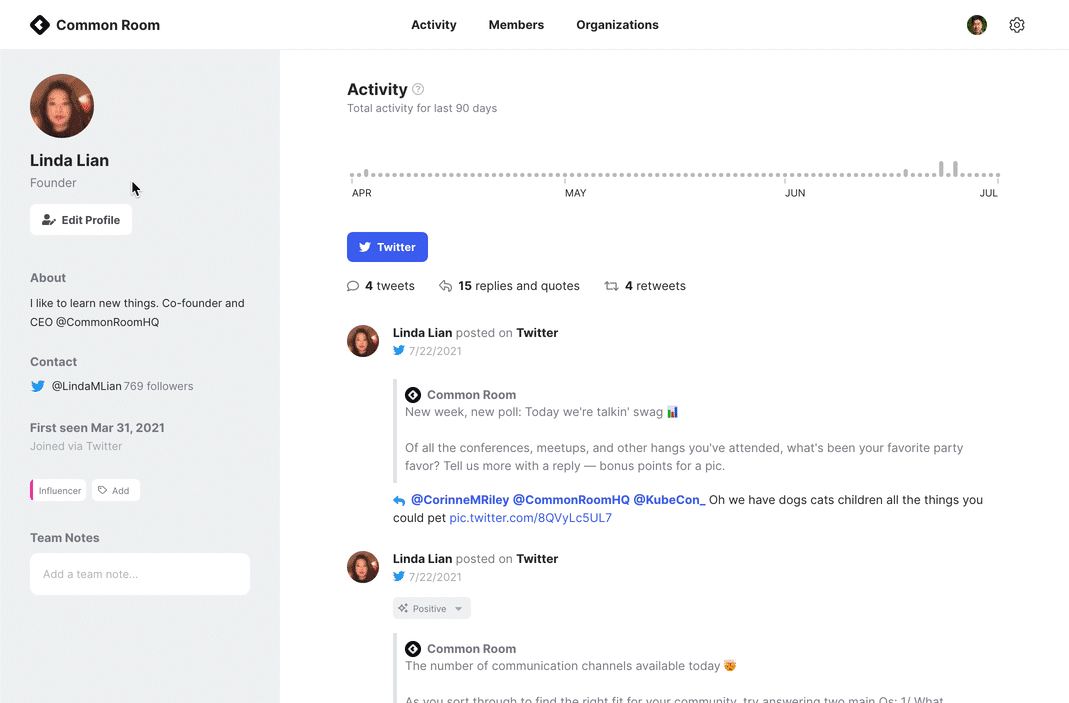 For example, if you know someone switched jobs, update the 'organization' field in their profile with the latest and greatest information.